Droid Charge Shows Its Colours In Verizon Training Docs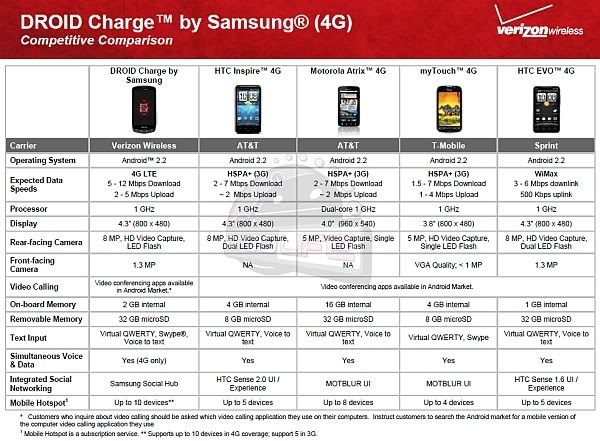 Samsung gave us the specifications on day one, but Verizons sparing no detail this week, it trains the employees how effectively sell the LTE-packed Droid Charge to those of us who live by how many devices we can connect to our hotspot and size of our bundled microSD card 32GB. The sites Phone Arena and Droid Life bring us the revelations and some of the anonymous users on those sites claim the Droid Bionic is no more.
They say that Atrix-alike Tegra2 processor wasnt playing nice with Verizons LTE baseband chips and got overheating issues too. They expend more effort to fix incompatibilities; Motorola simply gave it the boot.