ColorWare Announces Vintage Macintosh Looking iPhone 7 Plus Retro Edition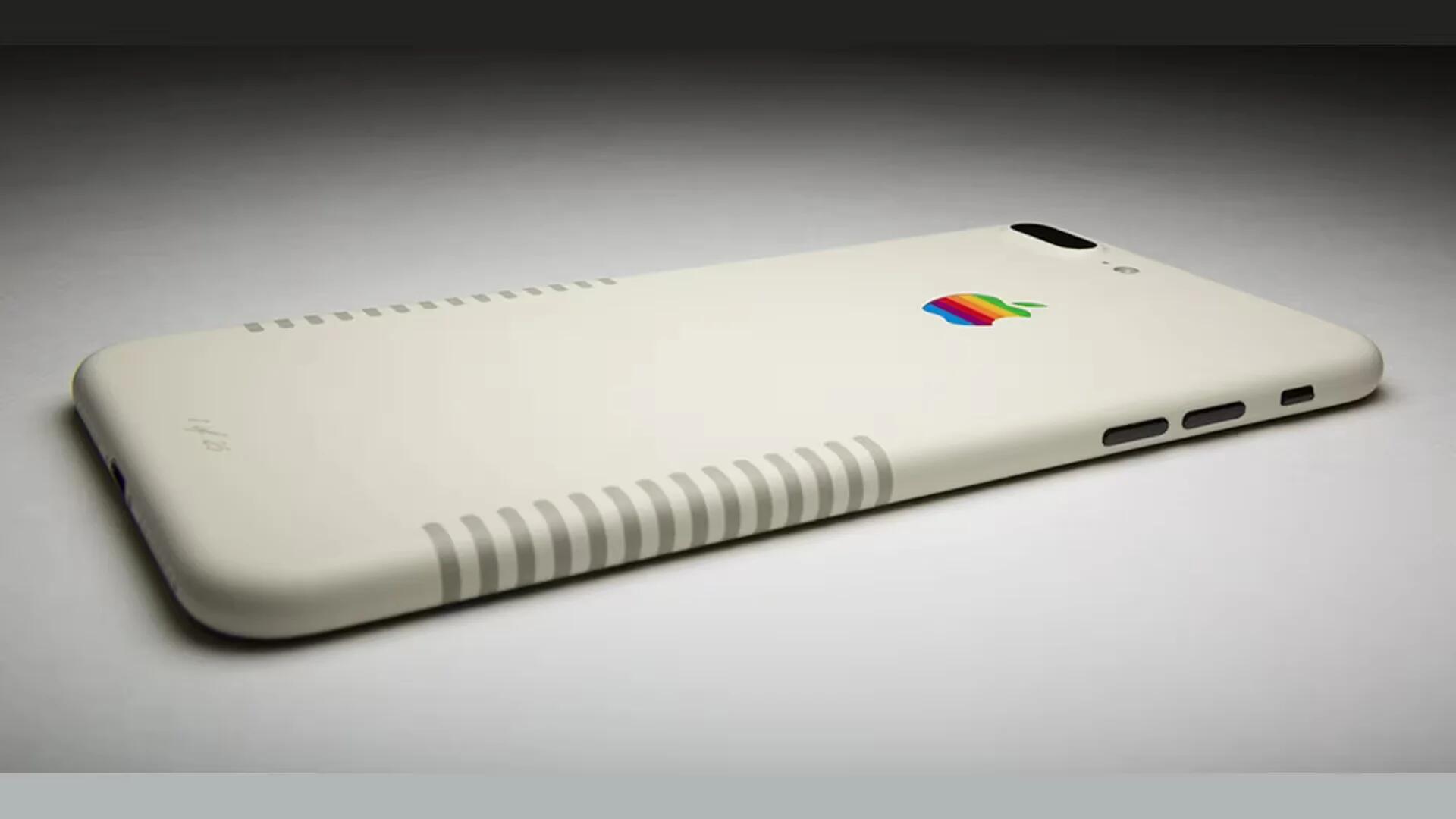 ColorWare currently has 58 color options for the Apple AirPods and is now adding a vintage look for the iPhone 7 Plus. ColorWare has introduced iPhone 7 Plus Retro Edition, a very distinct color option for the iPhone 7 Plus and is designed to look like a vintage Macintosh computer from the 1980s.
As the name implies it is bringing back a very eye-catching, and familiar color scheme to an entirely different device. The Retro Edition adds a 1980's-era Macintosh color scheme to the large iPhone, and even includes the rainbow Apple logo on the back. The handset will cost you around $1,899. For that cost, you get a 256GB iPhone 7 Plus, which normally retails for $969.
At ColorWare, the product goes through a labor intensive process of disassembly, cleaning, masking, painting and inspection. Then, the product is buffed and reassembled. The product goes through final inspection and is packaged into the original packaging.
ColorWare says the paint job is available for a limited time only, and the first 25 purchases will include their own number of authenticity.
Great attention to detail is given to this fully painted iPhone. With the multicolored Apple rainbow logo and the dark beige edge stripes your iPhone will be a work of art.
The new option comes just a few weeks after ColorWare began offering Apple's AirPods in a selection of 58 colors for a $130 premium over the $159 standard price. Unlike the AirPods paint job, which sticks to a solid color, the iPhone 7 Plus Retro Edition boasts colors and patterns, including a rainbow Apple logo, beige body, and dark Macintosh-like stripes down the sides.
The iPhone 7 Plus Retro Edition is only available for a limited time. ColorWare will ship the device in 2 to 3 weeks for those who order now. Purchases include a 12-month warranty against defects, and shipping is available internationally.