Buy Books For iPad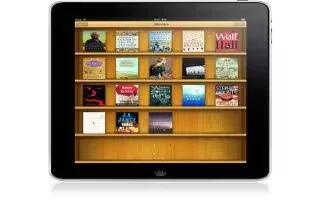 Apple offer iBooks, the app allows you to buy and download books to the iPad. You need a Apple ID, to get one go to Settings and tap to Store and sign using your existing apple id or create a new one. The follow the steps below
Tap the iBooks icon.
Tap Store to open the iBookstore.
Now that youre in the store, browse best sellers, featured books, and search for books by topic or author.
When you find a book you like you can purchase it with a few taps. Books youve downloaded can be found on your bookshelf inside the iBooks application
There are some good free apps to get the books Amazon and Kobo, you can purchase from them too.
Hit on the source link to download them from app store