Apple Extends Its Coverage For MacBook Pro Displays With "Staingate" Issue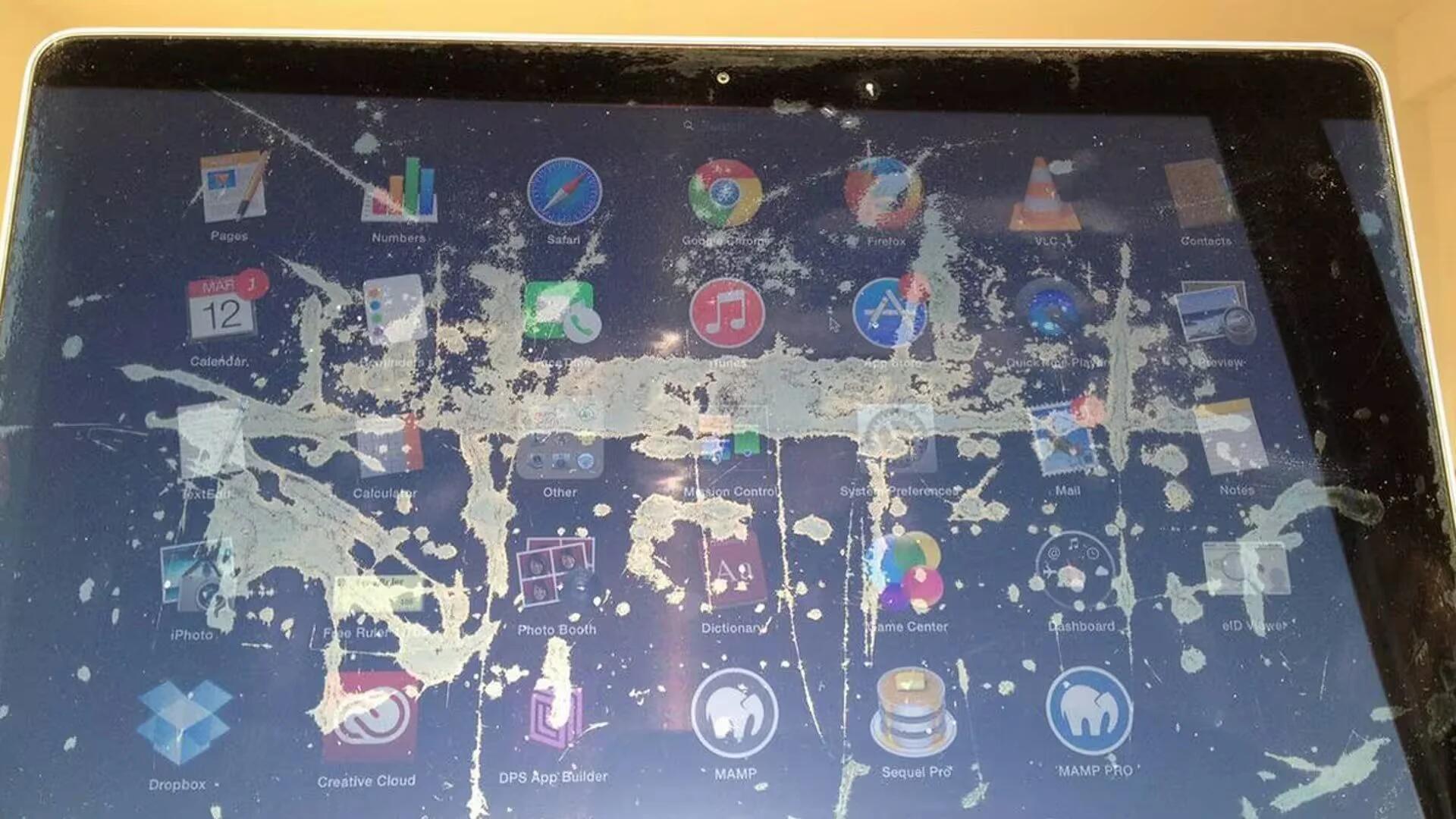 Back in 2015, some MacBook Retina displays started having problems with the anti-reflective coating wearing off, which the internet started calling as "Staingate" issue. When the issue surfaced, Apple started covering the repair free of charge in 2015. Now, the company has decided to extend this coverage until October 16, 2017, or within three years of the original date of purchase, whichever is longer.
Originally this issue was going to be covered either up to three years from date of purchase or up to one year after October 2015, whichever was longer. Apple has not publicly announced about the changes to the program. However, MacRumors have confirmed it and the repairs continue to be handled internally through AppleCare. The report also notes that the update to this program has not been officially announced by Apple, nor are they planning to.
This issue originally gained traction and Apple's attention after the affected users started a dedicated website staingate.org to track affected MacBooks along with a dedicated Facebook group. If you have experienced this issue and still need a resolution, schedule a Genius Bar appointment at an Apple Store or contact Apple support by phone, online chat, or email.
You can verify if your MacBook is eligible for repair under the program by visiting Apple's support website and then select Mac > Mac notebooks > Hardware Issues > Display Issue and support options should be presented to you. Apple's support website will ask for your Mac's serial number, which can be found by clicking on the Apple logo in the top-left corner of the screen and clicking on About This Mac in the drop-down menu.
Alternately you can tell Siri, "I need Apple support" or call (800) APL-CARE. It also may be possible to receive a refund if you have previously paid for a repair.