Two New Sony VAIO Laptops On The Way. A Hybrid PC Laptop And Chrome OS Laptop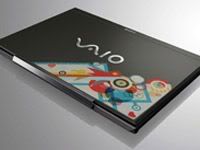 It seems like Google Chrome OS is not going down after all. Sony Insider has reported that Sony has preparing two major VAIO models, a Hybrid PC and another with Chrome OS.
The Sony VAIO Hybrid PC will comprise of two parts. One of these would be a thin laptop itself with the Intel Thunderbolt and Intel Wireless Display technology. Inside the thin chassis lies the Intel Core i7 processor, HDMI output with 3D support and expected battery life of 8 to 16.5 hours. This thin laptop would have the second part that could be like a dock and comprises of AMD Whistler-XT with 1GB video RAM, optical Blu-ray drive, VGA Output, RJ45 Ethernet Port, HDMI output and USB port.
The Sony VAIO Chrome model will run on a Nvidia Tegra 2 platform, an 11-inch display (1366x768) LCD display, 1GB of Memory, 16 GB eMMC card, ultra-low power GeForce GPU and Wireless WAN. This laptop would be very thin, less than an inch thick and will have quick-boot feature for the operating system.
There was no mention about the release date of these notebooks but we can expect the Chrome OS laptop to be show when Google launches the operating system officially.