Sony PSP Go System Price Cut Was Rrevoked
Last week, Sony has listed the price of "PSP Go" to be $150 in their US website, revealing an obvious reduction of its price by $50. The new price of $150 was clearly listed on PlayStation US website but now, the price change has been reverted. Sony PSP Go now continues to carry the previous price tag of $200 in US.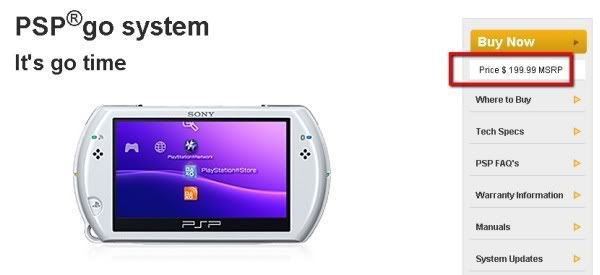 Even though Sony didn't announce the PSP Go price cut officially, the change in the price of the game console shown on their official product listing page for US. It looks like the change was too nascent for a formal announcement and hence got rectified.
It is quite likely that Sony will announce the PSP Go price cut at the E3 convention scheduled in June. Sony NGP is expected to launch at the end of this year.