Samsung SM-J100H Is A Budget Android Smartphone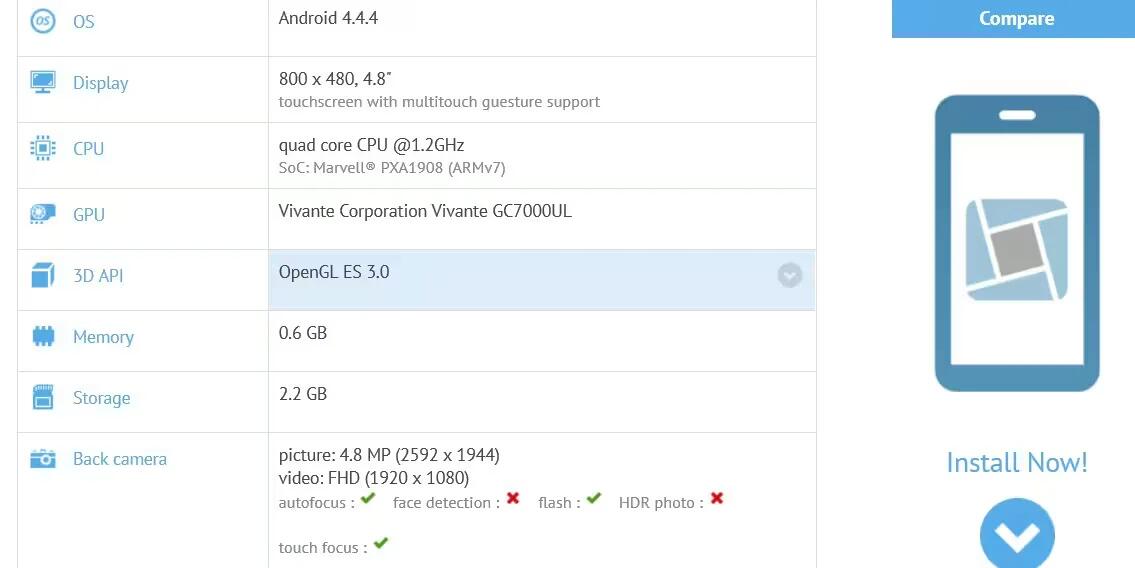 Now it's Samsung SM-J100H, a phone that seems to be in the realm of the Lumia 535. Despite the model number, it has nothing to do with the Galaxy J. Instead GFX Benchmark results and a leaked User Agent profile reveal a 4.8-inch WVGA screen (480*800) and a quad-core Cortex-A53 processor at 1.2GHz (inside a Marvell chipset) with 1GB of RAM. The OS version is Android 4.4.4 KitKat.
The Samsung SM-J100H has a 5MP main camera with 1080p video capture, but very limited storage only 2.2GB free storage was detected. There's a front-facing camera too (resolution unknown).
Interestingly the benchmark reported the presence of a barometer sensor, something usually reserved for higher end devices. Certainly not ones that don't have NFC like the J100H.
Note that he UAProf claims a Cortex-A7 processor, but that contradicts the info on the Marvell chipset. There's also a 100MHz difference in clock speed. As we found from the Galaxy Grand Prime review, the difference between those two isn't huge.