Samsung Galaxy S6 Will Be Unveiled On March 1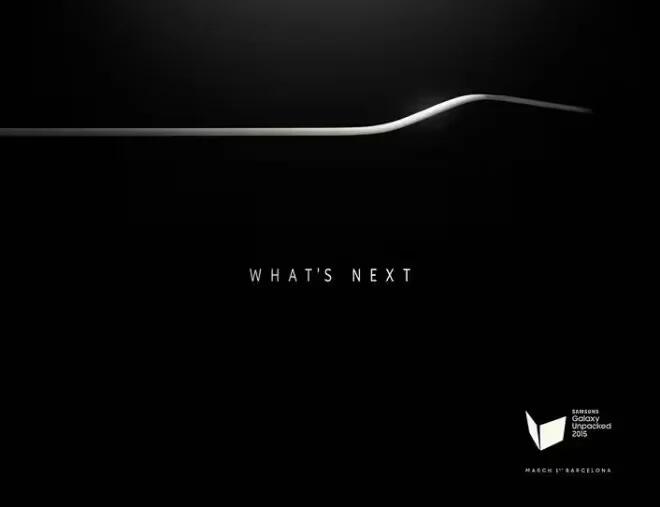 We now have a date that you can circle on your calendar pertaining to the introduction of the Samsung Galaxy S6. Invitations have started going out and March 1st is the day that everyone has been waiting for. Samsung will introduce its next flagship model at MWC 2015 in Barcelona.
The invitation from Samsung also provided a clue about the Galaxy S6. Right above the words "What's Next," is a curved line that looks to be a silhouette. Remember, Samsung supposedly redesigned its new flagship from scratch with "Operation Zero." On the bottom right of the invitation is the Samsung Unpacked 2015 logo with the March 1st date underneath. We also could see the Samsung Galaxy S Edge introduced at the same time. This would be a version of the next flagship offering a curved glass screen similar to the Samsung Galaxy Note Edge.
The latest pieces of evidence point that the Galaxy S6 will feature a 5-inch QHD Super AMOLED display and draw power from the Exynos 7420 chipset with octa-core CPU and 3GB of RAM. At the back, the flagship will feature a heart rate monitor and a 20MP snapper. You can check out the design of the phone's back in a set of case photos from Spigen.
The curved variant of the Galaxy S6 might be called simply Galaxy S Edge. It remains unclear at this point if two of the screen's sides will be curved or just one.
Click here for more on Galaxy S6