Samsung Announces UWB (Ultra-wide Band) Ready Full HD Monitor - SyncMaster C27A750
Samsung was known to keeps its top spot in the PC monitors by constantly innovating and launching new and enhanced products at a very fast pace, and now, they are back with a beautiful, LED back-lit, 27 inch, full HD, SyncMaster C27A750 monitor with UWB (Ultra-Wide Band) technology. This monitor will allows you to connect it to a notebook or a desktop through wireless.
This 27 inch little beauty is one of the most innovative additions to the SyncMaster series and the first one to employ UWB, making it one of the first wireless monitors to be released by Samsung. It has a really good design with an all black finish and a slender stand and delivers a 300 cd/m2 brightness level.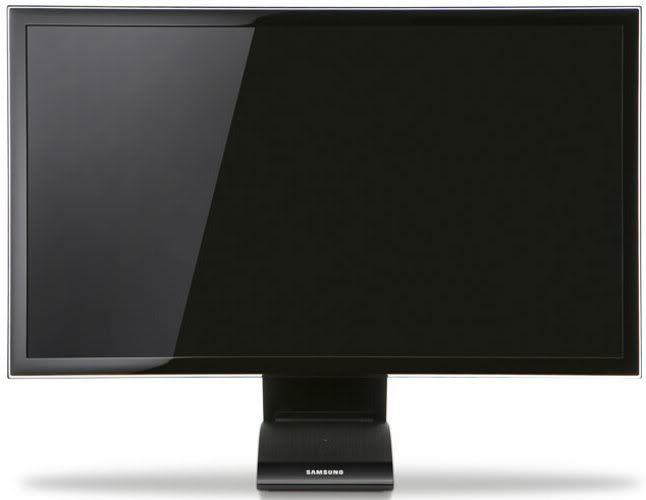 Theoretically, this monitor will allow you to stream videos and pictures from your notebooks / laptops without employing any wires. Since the UWB wireless technology is not available in any notebooks today, the monitor will come with a UWB USB dongle which will automatically pair with the monitor itself. This will allow you to choose different types of multi-monitor setups like mirroring, extend desktop, etc.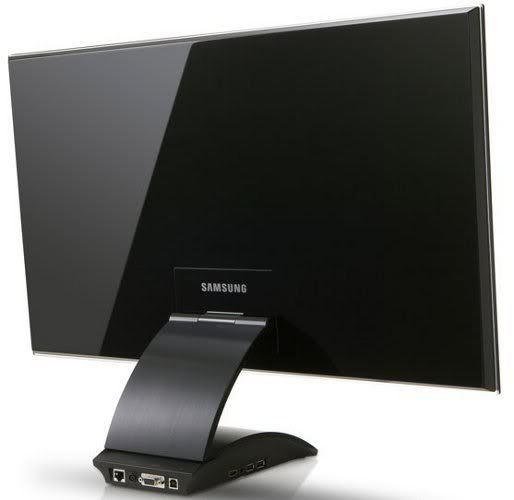 To be on the safer side, Samsung also added classical D-Sub and HDMI interfaces. It also has two USB 2.0 ports, two USB 3.0 ports and a LAN jack, that are conveniently placed right within the monitor's slender base. Also these USB ports are powered directly from the monitor, meaning you can use it charge various USB-powered devices directly from the monitor.
This black beauty can be expected in the stores at the end on April 2011 and will cost you around Euro 599 (INR 38,000)