Reset Windows 7 Password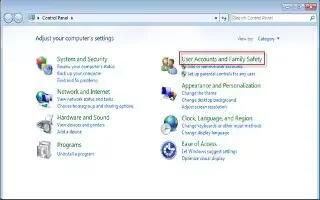 Have you forgotten your Windows 7 password? A well-known way is to use Windows 7 password reset disk, which helps you reset Windows 7 password.
Windows 7 password reset disk
The first choice for you to try is using the Windows 7 password reset disk. Plug it into the computer first, and then allow the steps to reset Windows 7
Log on your computer with the targeted Windows account.
Enter the wrong password in the welcome screen password box, hit Enter.
Click OK when the message comes that it shows username or password incorrect.
Click on the Reset Password on the following screen
Click on Next when the Password Reset Wizard welcome screen appears
Select the target password reset disk and enter Next.
Enter and confirm you New Windows password and click Next.
Click Finish and Log on with your new password
How To Create Windows 7 Password Reset Disk
It is a powerful windows feature in case of forgotten password. It should be created in advance and only works for a special account. You need to log on to the account (the account you needed to reset), insert a USB flash drive, or floppy drive in your computer.
Click on Start Button and then to Control Panel
Click on User Accounts and Family Safety, and then click on User Accounts Click on create a password reset disk on the left of the screen Click Next when the Forgotten Password Wizard screen appears
Select the target device to create your password reset disk Type current user account password Click OK when the password reset disk is created
Click Finish when the completing screen comes up. After it is created a file named userkey.psw will appear on the USB drive or the floppy drive.