Peach Is A New Social Network App From The Founder Of Vine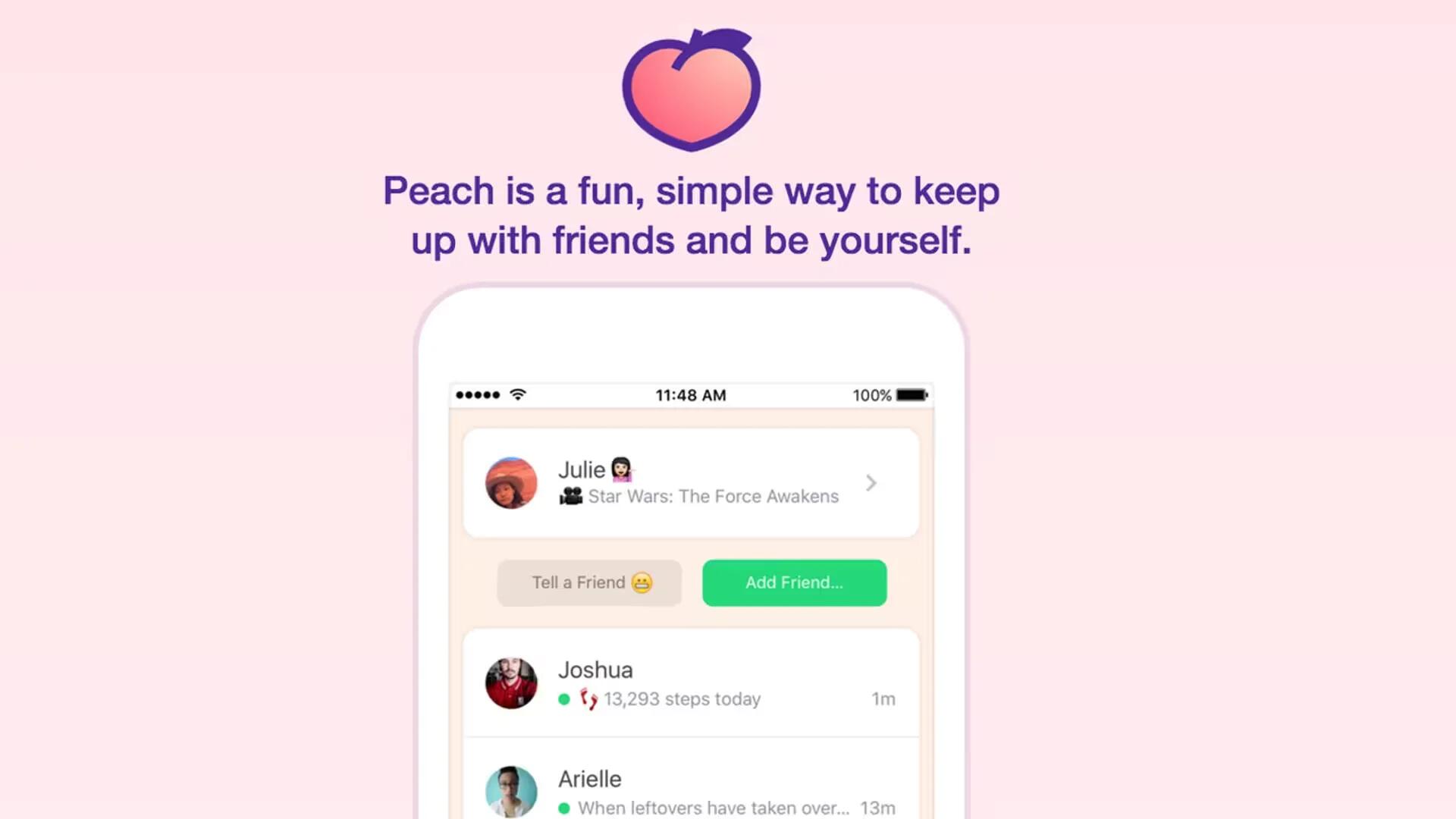 A social network / messaging app called Peach is taking the internet by storm. Peach is a free app on iOS that lets you post updates for friends like Twitter and users can post photos, GIFs, videos, links, share weather information, your location, and more.
Peach uses commands called "Magic Words" which, when typed, open a *fun* world of possibilities. Typing "shout" lets you write some words, add an emoji and post in blown up letters against a colored background. "Draw" lets you doodle, "song" allows you to share a song and "rate" will let you rate literally anything between one and five stars.
Here is the list of magic words the current version supports,
gif - Search for a GIF
here - Add current location
shout - Say something with big words
draw - Draw something
goodmorning - Say good morning
goodnight - Say good night
song - Identify a song w/ your phone's microphone
rate - Rate something 1-5 stars
battery - Current charge %
weather - Add current weather
move - Add movement today (steps, miles, etc.)
events - # of events today
safari - Open browser to search for link
dice - Roll the dice
time - Add current time
date - Add current date
movie - Add movie
tv - Add TV show
game - Add video game
book - Add book
Peach also promises to add more "Magic Words" in future updates.
If you are not sure of what to post, the app can also prompt with interesting questions to answer. All the posts, goes to your home, which serves as a Facebook Wall of sorts where people can like your stuff and comment on it.
This new app is quickly catching up and a lot of people are trying it before. Although there are lot of fake celebrity accounts, it is still fun to try on a Friday night.