O2's Refresh Tariff For Samsung Galaxy S6, S6 Edge And HTC One M9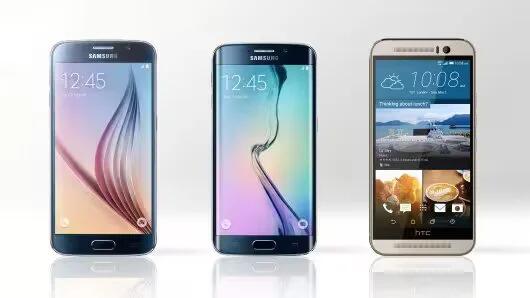 U.K. carrier O2 has started taking pre-orders on the Samsung Galaxy S6 and Samsung Galaxy S6 edge for its Refresh tariff plan. With Refresh, customers make an upfront payment and pay the phone off over a number of months. Once the old phone is paid off, the consumer can trade it in for credit and apply it toward the purchase of a new handset. The actual monthly price varies depending on the number of minutes, texts and amount of data contracted for.
With unlimited talk, text and 2GB of data, you will pay the equivalent of $56 USD a month for the Samsung Galaxy S6. The same plan with the Samsung Galaxy S6 edge will cost you $71 USD monthly. There is an upfront payment required of $146 USD for the Galaxy S6 edge and it is unclear if the same upfront payment is required for the Galaxy S6.
If the HTC One M9 is the way you want to go, O2 is offering the same unlimited talk, text and 2GB of data for the equivalent of $56 USD each month. There is a one time upfront payment of $74 USD.
O2 customers can reserve any of the three phones by leaving a deposit of $74 USD. Those who do put up the bucks to pre-order the Samsung Galaxy S6, Samsung Galaxy S6 edge or HTC One M9 from the carrier will receive a free FitBit Charge fitness tracker. Also, keep in mind that these prices are frozen until March 26th when new tariffs will be announced.
Click here for more on Galaxy S6
Click here for more on HTC One M9