New Photos Of Lumia 1030 Leaked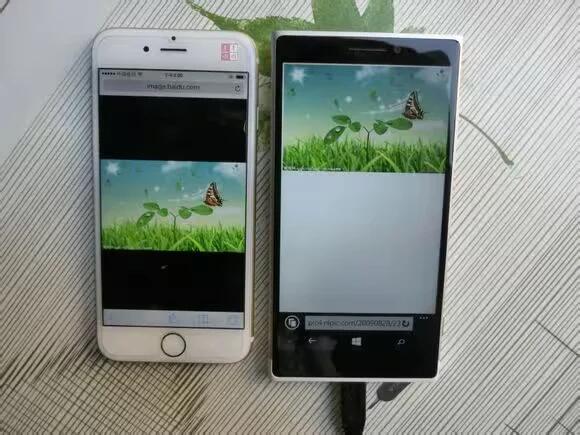 A few interesting photos found their way to Baidu today. They show a Lumia prototype device, which is said to be the 1030 McLaren. Interestingly enough we saw very similar photos last month of what appears to be the same unit and perhaps even the same photo-shoot.
Lumia at hand was said to be a cancelled successor to the Lumia 1020, but the new info says it's actually an upcoming Microsoft smartphone. The newly leaked shots, unlike the initial ones, show a lot more from the device. It appears to be fully working and we can gather bits and pieces for its specifications from the new post. The alleged Lumia 1030 will supposedly feature a 1080p display, 2GB of RAM, 32GB onboard storage and if initial rumors are to be believed, a quad-core Snapdragon chipset.
A clearer close-up view of the PureView module, Zeiss-certified camera and confirmation thatthe device will have a dual-LED flash, as opposed to the xenon one found in its predecessor. One of the photos also reviews that the new handset will support 4G, while another clearly shows a microSD slot along with a micro SIM. We also got a few side-by-side shots with the iPhone 6 for size reference.
As curious as these new photos are the new alleged Lumia 1030 is still not confirmed in any official way so it may indeed end up as a dead prototype. So this new information should be taken with a grain of salt for the time being.
Photos Gallery: Google+
Source in Chinese