Lenovos All-In-One Ultraslim ThinkCentre 91Z Starts At $699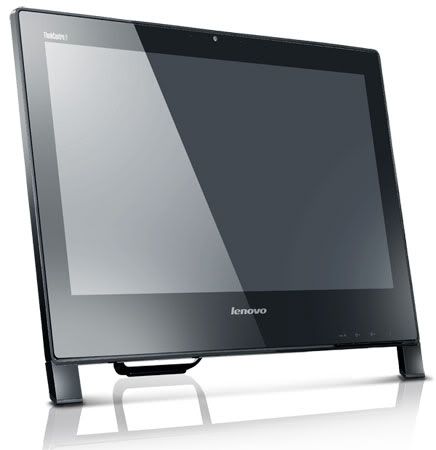 The official announcement from Lenovo the ThinkCentre Edge 91Z, calling it as thinnest AIO, at 2.5-inches, the centrepiece of the system is 21.5 widescreen HD Infinity LED display 1900*1200 capable of playing back HD Video. The system came with an optional wireless keyboard. It also features some built-in speakers, 2MP webcam, six USB ports, Windows 7, 6-in-1 card reader. It got an Intel Core i7 Core Processor, AMD Radeon HD6650A 1GB graphics, 8GB of DDR3 RAM, 1TB SATA HDD, or an 80GB mSATA SSD. Lenovo says the system boots 30 percent quicker than non-optimized systems. It will be costing you at $699. Check out the press release for more details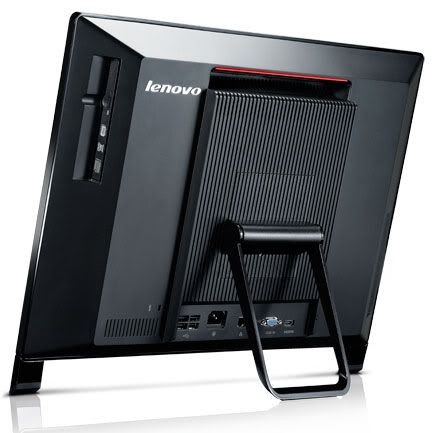 Here is the Press Release
Lenovo Introduces Slimmest, Most Powerful All-In-One Desktop for Business Pros Unveils ThinkCentre Edge 91z, First of New Edge-Branded AIO Lineup
RESEARCH TRIANGLE PARK, NC May 17, 2011: Lenovo announced today the ThinkCentre Edge 91z all-in-one (AIO) desktop - the first PC in the ThinkCentre Edge family - that blends sophisticated image, purposeful function and productivity into a small, subcompact model. Equipped with up to Intel i7 Quad Core processors, the ThinkCentre Edge 91z AIO makes its debut as the industry's most powerful AIO, as well as the thinnest, measuring just 2.5 inches. It makes an ideal office or home tool for small-to- medium businesses, education customers and power professionals looking for style and high performance with the convenience of a small footprint.
"Until recently, all-in-one desktops lacked the powerful performance many desktop users need, but the ThinkCentre Edge 91z all-in-one turns the paradigm on its head with supercharged processing power and robust graphics all in a sporty and stylish design," said Tom Shell, vice president, ThinkCentre Marketing, Lenovo. "It forms a unique combination of style and substance, outpacing the competition in performance, fast boot up, serviceability and price."
Thinnest AIO Dressed to Impress
The ThinkCentre Edge 91z AIO sports a 21.5-inch glossy high definition screen, making images crystal clear. While the screen makes a large visual impact, its industry-leading thin frame helps it fit into even the tightest of work spaces. A convenient wireless keyboard with comfortable island-style keyboard tucks neatly under the AIO to complement its minimalist look. This compact design helps save up to 70 percent of space versus a traditional tower desktop and LCD monitor1.
Features and Function With Purpose
By definition, AIO desktops should be easy to set up. The ThinkCentre Edge 91z makes it even easier - just plug in and go. The AIO keeps this simplicity and purposeful design constant throughout its construction: From a spill proof wireless keyboard, front-facing control buttons and wall mount capability to multiple-display support, the AIO makes operation intuitive.
Most Powerful AIO Performer
When it comes to performance, the ThinkCentre Edge 91z comes fully loaded from "power on." With Lenovo Enhanced Experience 2.0 for Windows 7, the AIO boots 30 percent faster than non-optimized models2, and with RapidDrive on optional solid state drive models, users can shave off up to 20 seconds of boot time2. Armed with up to Intel i7 Quad Core processors, 8 GB of DDR3 memory, 80 GB solid state drive storage or 1 TB hard drive and optional 1 GB of ATI discrete graphics, the AIO pushes the envelope as the industry's most powerful AIO.
The ThinkCentre Edge 91z AIO provides a first-class multimedia experience too. With support for HDMI and an optional Blu-ray DVD drive, watching high definition videos looks seamless and crystal clear. Or, users can stream video on the AIO's big screen using its WiFi capabilities. They can also video chat with the AIO's built-in web camera.