HTC Flyer Up for Pre-Order For $499, On April 24th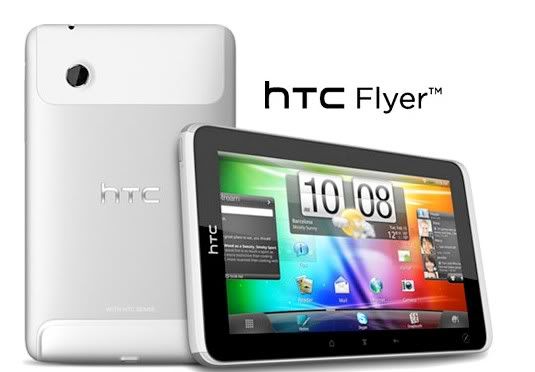 Europeans can pre-order their HTC Flyer for months, and now curious Yanks are about to get their chance. The tablet will be available for pre-order on April 24th for $499 with the Best Buy as exclusive seller. While it got the 3G version, the one about to come is Wi-Fi version. The Flyer is makers first tablet, features a 7-inch with 1024*600 display, aluminium body, 1.5GHz Qualcomm chip, and a version of companys Sense UI that was tweaked with the slates. It got Android 2.3 Gingerbread edition, but HTC promises to upgrade the version to Android 3.0 Honeycomb edition. For more details read the press release
Here is the Press Release
Statement: Best Buy Launches Pre-sale of Wi-Fi HTC Flyer
The pre-sale begins April 24.
Best Buy today announced the Wi-Fi HTC Flyer will be available for pre-sale beginning April 24 in all Best Buy and Best Buy Mobile standalone stores. Best Buy is exclusively launching the highly-anticipated Wi-Fi only version of the HTC Flyer tablet later this spring. It will retail for $499.
"We are excited to be the only national store where you can pre-order and purchase the Wi-Fi version of the HTC Flyer," said Scott Anderson, head of merchandising for Best Buy Mobile. "There is a tremendous amount of excitement and curiosity about tablets in our stores and adding the HTC Flyer to the mix will drive even more interest."
The HTC Flyer is a fast, portable, light-weight tablet that integrates the immersive and highly intuitive HTC Sense experience and enables content including videos, music, games and more to be easily accessed and enjoyed.
For more information or to find a Best Buy or Best Buy Mobile standalone store in your area, visit www.bestbuy.com/mobileor www.BestBuyMobile.com.