How To Use WiFi Direct - LG G Pro 2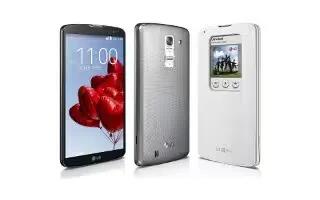 Learn how to use WiFi Direct on your LG G Pro 2. Wi-Fi Direct supports a direct connection between Wi-Fi enabled devices without an access point. Due to the high battery usage of Wi-Fi direct, it is recommended that you plug your phone into a power outlet while using the Wi-Fi Direct feature.
Check your Wi-Fi & Wi-Fi Directed network in advance and make sure the users are connected to the same network.
To turn on Wi-Fi Direct:
Tap the Menu Key > System settings > Wi-Fi.
Tap the Menu Key > Wi-Fi Direct.
Select a device to connect with from the scanned device list.