How To Use Video Unlimited Service - Sony Xperia Z1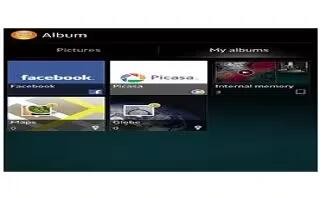 Learn how to use Video unlimited service on your Sony Xperia Z1. Use the Video Unlimited service to rent and buy movies or TV shows that you can view not only on your Android device, but also on a PC, PlayStation Portable (PSP), PlayStation 3 or PlayStation Vita. Select your pick from the latest Hollywood releases, action movies, comedies, classics, and a range of other categories.
You need to create a Video Unlimited account if you want to buy or rent movies through the Video Unlimited service. If you already have a PlayStation network account or a Sony Entertainment Network account, then you can use that account instead.
Note: Sony Entertainment Network with Video Unlimited and Music Unlimited is not available in every market. Separate subscription required. Additional terms and conditions apply.
To get started with Video Unlimited
From your Home screen, tap Apps icon.
Find and tap Video Unlimited icon.
If you are starting Video Unlimited for the first time, tap Continue in the Welcome screen and enter your birth date if required, then tap Continue again to go to the main screen of Video Unlimited.
Tap Menu > Sign In, then follow the on-screen instructions to sign in to your account, or create a new account, to buy or rent movies