How To Use Theme Settings - Nokia Lumia 925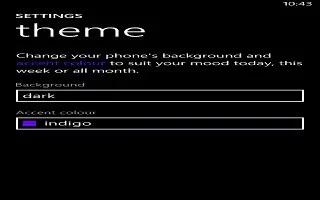 Learn how to use theme settings on your Nokia Lumia 925. Always keep your phone at your service. When your phone is on standby, you can easily check the time even when your screen times out.
You can change the display colors to match your taste and mood.
On the start screen, swipe left, and tap Settings > theme.

Tap Background or Accent color.