How To Use Suspend Button - Huawei Ascend P7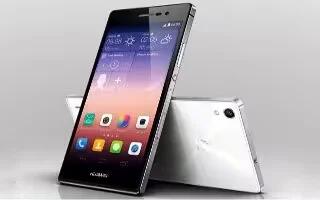 Learn how to use suspend button on your Huawei Ascend P7. The suspend button contains a variety of useful functions and shortcuts, which lets you quickly launch tools, such as Calendar, Messaging, and Notes, and quickly perform common functions like return to the home screen and memory cleanup.
On the home screen, touch Settings icon.
Under All, touch Suspend button to turn on suspend button. Suspend button will then appear on all screens except the lock screen and notification panel.
Touchsuspend button to expand the suspend button.
From the expanded menu, you can:

Touch Back Key to return to the previous screen or exit the current application.
Touch Home Key to return to the home screen.
Touch Multi Window icon to expand the multi-window menu. You will then be able to quickly open Calendar, Messaging, Notes, and Calculator and switch between these applications without closing your current application.
Touch Lock icon to lock the screen.
Touch Clean icon to clean up the phone memory and close the applications running in the background.
Touch Close icon to collapse the menu.
Turning on gloves mode
Gloves mode lets you perform touchscreen operations with gloves on.
On the home screen, touch Settings icon.
Under All, touch Gloves mode to turn on or turn off gloves mode.