How To Use Stocks App - iPhone 5S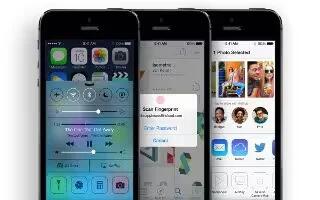 Learn how to use stocks app on your iPhone 5s. Keep track of the major exchanges and your stock portfolio, see the change in value over time, and get news about the companies youre watching. Manage your stock list. Tap list icon .
Add an item: Tap + icon . Enter a symbol, company name, fund name, or index, then tap Search.
Delete an item: Tap delete icon .
Rearrange the order of items: Drag list icon up or down.
While viewing stock info, you can tap any of the values along the right side of the screen to switch the display to price change, market capitalization, or percentage change. Swipe the info beneath the stock list to see the summary, chart, or news for the selected stock. Tap a news headline to view the article in Safari.
Note: Quotes may be delayed 20 minutes or more, depending upon the reporting service.
Add a news article to your reading list. Touch and hold the news headline, then tap Add to Reading List.
Find out more. Tap yahoo icon.

View a full-screen chart. Rotate iPhone to landscape orientation. Swipe left or right to see your other stock charts.
See the value for a specific date or time: Touch the chart with one finger. See the difference in value over time: Touch the chart with two fingers.
Use iCloud to keep your stock list up to date on your iOS devices. Go to Settings > iCloud > Documents & Data, then turn on Documents & Data (its on by default). See How To Setup iCloud - iPhone 5S.