How To Use Shortcuts - Samsung Galaxy S5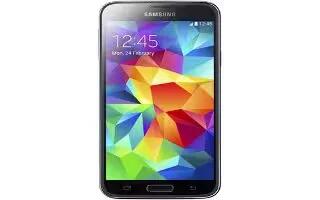 Learn how to use Shortcuts on your Samsung Galaxy S5. To move a shortcut from one screen to another, you must carefully touch and hold the shortcut and slowly drag it to the edge of the screen.
As the shortcut turns light blue, you can begin to move it to the adjacent screen.If this does not work, delete it from its current screen. Activate the new screen and then add the selected shortcut.
To add a shortcut from the Applications screen:
From the Home screen, select a screen location for your new shortcut by scrolling across your available screens until you reach the desired one.
Tap Apps icon to reveal all your current available applications. By default, applications are displayed as an Alphabetical grid.
Scroll across the screens and locate your desired application.
Touch and hold the on-screen icon. The new shortcut then appears to hover over the current screen.
While still holding the on-screen icon, position it on the current screen. Once complete, release the screen to lock the shortcut into its new position.
To delete a shortcut:
From the Home screen, touch and hold the desired shortcut. This unlocks it from its location on the current screen.
Drag the shortcut over the Remove tab and release it.
Adding and Removing Primary Shortcuts
Note: You can change any of your primary shortcuts with the exception of the Apps shortcut.
To remove a primary shortcut:
From the Home screen, touch and hold the primary shortcut you want to replace, then drag it to an empty space on any available screen. The primary shortcuts are now updated to show an empty slot.
To insert a new primary shortcut:
From the Home screen, tap (Apps icon).
Locate your desired application, then touch and hold the on-screen icon to position it in the desired primary shortcut location.The new primary shortcut will now appear on both the Home and Extended screens.