How To Use Screen Mirroring - Samsung Galaxy S5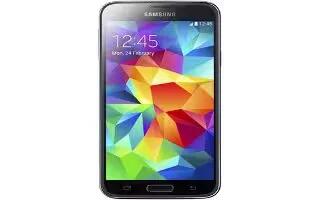 Learn how to use Screen Mirroring on your Samsung Galaxy S5. The Screen Mirroring feature allows you to share the media files on your device screen with an HDMI device such as an HDMI TV.
Note: This feature requires the optional AllShare Cast dongle which is available as an accessory. See your Customer Service Representative for more information.
From the main Settings screen, tap Screen Mirroring.
Tap the ON/OFF slider, to turn on icon.
Connect the AllShare Cast dongle to the HDMI device using an HDMI A-to-A cable.
Tap Scan to scan for available devices.