How To Use Predictive Text Settings - Samsung Galaxy S5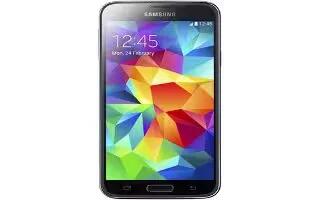 Learn how to use Predictive Text Settings on your Samsung Galaxy S5. From this menu you can set Predictive Text settings.
From the main Settings screen, tap Language and input icon.
Tap the Settings icon next to Samsung keyboard.
Tap the ON/OFF slider, located to the right of the Predictive text field, to turn it ON icon.
Tap Predictive text.
The following options are available:
Live word update allows the device to automatically update its word database with popular new words every day.
Personalized data: allows you to use personal language that you have added to make your prediction results better.
Learn from Facebook: allows you to login to your Facebook account so your phone can learn your Facebook style.
Learn from Gmail: allows you to login to your Gmail account so your phone can learn your Gmail style.
Learn from Twitter: allows you to login to your Twitter account so your phone can learn your Twitter style.
Learn from Messages: allows your device to learn from your Messages.
Learn from Contacts: allows your device to learn from your Contacts.
Clear server data: deletes anonymous data that is stored on the personalization server.
Clear personal data: removes all personalized data that you have entered.
Privacy Policy: click the link to read the privacy policy. Follow the on-screen instructions.