How To Use Plug and Pop - LG G2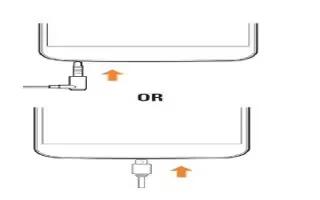 Learn how to use plug and pop on your LG G2. Plug & Pop allows you to quickly choose apps to use when plugging in an earphone or On-the-Go device, such as a mouse or keyboard.
Plug in earphone or OTG (On-the-Go) device (i.e., mouse, keyboard, etc.).
The applications panel will display and you can select an app to run.
Note: You can edit the applications to display on the panel and set not to show the applications panel.
From the Home screen, tap the Menu Key > All settings > General tab > Accessory > USB Storage or Earphone.