How To Use Photos App - Samsung Galaxy Tab Pro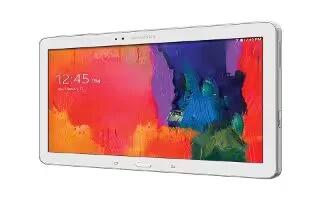 Learn how to use Photos App on your Samsung Galaxy Tab Pro. Use this application to view and share images or videos via Googles social network services.
Touch Google folder icon > Photos icon.
Note: This application may not be available depending on the region or service provider.
Select one of the following categories:
CAMERA: View all the images or videos that are taken or downloaded to the device.
HIGHLIGHTS: View images or videos grouped by date or album. Touch to view all of the images or videos in the group. Select an image or video. While viewing the image or video, use one of the following options:

Modify icon: Modify the image.
Share icon: Share the image or video with others.
Delete icon: Delete the image or video.
Note
This guide will work on all Samsung Galaxy Tab Pros; including Samsung Galaxy Tab Pro 8.4, Samsung Galaxy Tab Pro 10.1 and Samsung Galaxy Tab Pro 12.2