How To Use Notifications Panel - HTC One Max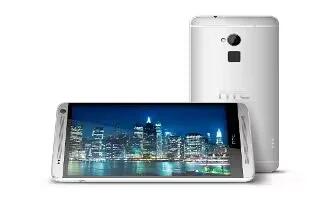 Learn how to use notifications panel on your HTC One Max. Notification icons inform you of new messages, calendar events, alarms, and activities in progress such as files downloading. When you see notification icons, open the Notifications panel to check out details of the notifications that you've received.
To open the Notifications panel, slide down from the top of the screen.

If you have several notifications, scroll down the screen to see them all.

Note: To quickly access the Notifications panel from Quick settings, tap list icon.

On the Notifications panel:

You can expand certain notifications to see more information, such as email previews and calendar events. Slide two fingers apart to expand a notification. To collapse it, slide two fingers together.

You'll see icons in some notifications that allow you to take immediate actions. For example, when you have a missed call, tap the available icons to return the call or reply with a text message.

Tap the notification icon on the left to open the corresponding app.

To dismiss just one notification in the list, drag it left or right.

To close the Notifications panel, slide up from the bottom bar of the panel or press <.

You can also tap x to dismiss all notifications and close the Notifications panel.