How To Use Microsoft Excel - Nokia Lumia 2520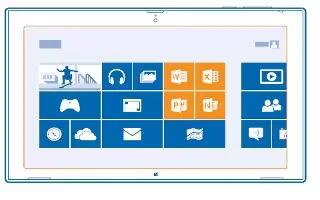 Learn how to use Microsoft Excel on your Nokia Lumia 2520. With Microsoft Excel, you can create new Excel workbooks.
Tap Excel 2013 icon.

Tap the blank workbook or a template.

Tap a cell, then tap the text box above the workbook.

Type in values or text.

To save your workbook, tap Save icon.
Note: To save your workbook to SkyDrive, tap FILE > Save As > SkyDrive. You must be signed in to your Microsoft account to use SkyDrive.