How To Use Lookout Security - Samsung Galaxy Note 3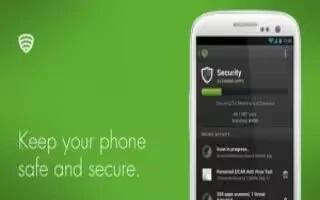 Learn how to use lookout Security on your Samsung Galaxy Note 3. Lookout Security provides mobile device-specific security features that are coupled with a minimal performance hit. Lookout Mobile Security provides key security options that are unique to the mobile market. Along with the antivirus and anti-malware tech, there's a lost and stolen phone locator service, an application privacy adviser, and a backup service.
From the Home screen, tap Apps > Lookout Security icon .
Read the on-screen information, then tap Get started.
Read the on-screen descriptions and activate those desired features. Tap Next to progress to the next screen.
Tap New user or Existing user.
Create a Lookout account by entering an email address and account password.
Re-enter the password and tap Start Lookout.
Follow the on-screen instructions.