How To Use Life Square - LG G2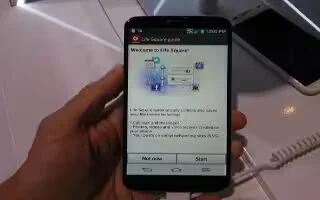 Learn how to use life square on your LG G2. The Life Square app allows you to collect and save call logs, messages, photos, videos, voice recordings, your posts on social networking sites.
Life Square LG G2
To select what events are logged
Open Life Square and tap the Menu Key > Settings.
Under the Types of Content section, tap the check box next to the items you want to log.
Choose from Calls, Messages, Photos, Videos, Facebook, and Twitter.