How To Use Google Drive - Samsung Galaxy Tab S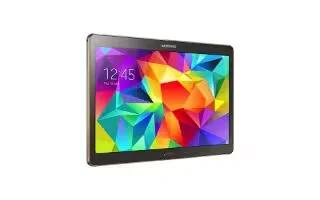 Learn how to use Google Drive on your Samsung Galaxy Tab S. Use the Google Drive app to open, view, rename, and share your Google Docs and files.
Touch Drive icon.
Sign in to your Google account. For more information, refer to "Gmail." A product tour displays the first time you access Drive.
Touch Next to view the product tour or touch Go to Drive to get started.
Note: Touch Menu icon > Product Tour to repeat the product tour at any time.
Follow the onscreen instructions to use Drive.
Touch Menu icon > Settings to configure your Drive preferences.
Note
This guide will work on all Samsung Galaxy Tab S's; including Samsung Galaxy Tab S 8.4 and Samsung Galaxy Tab S 10.5.