How To Use Google Calendar - Android Lollipop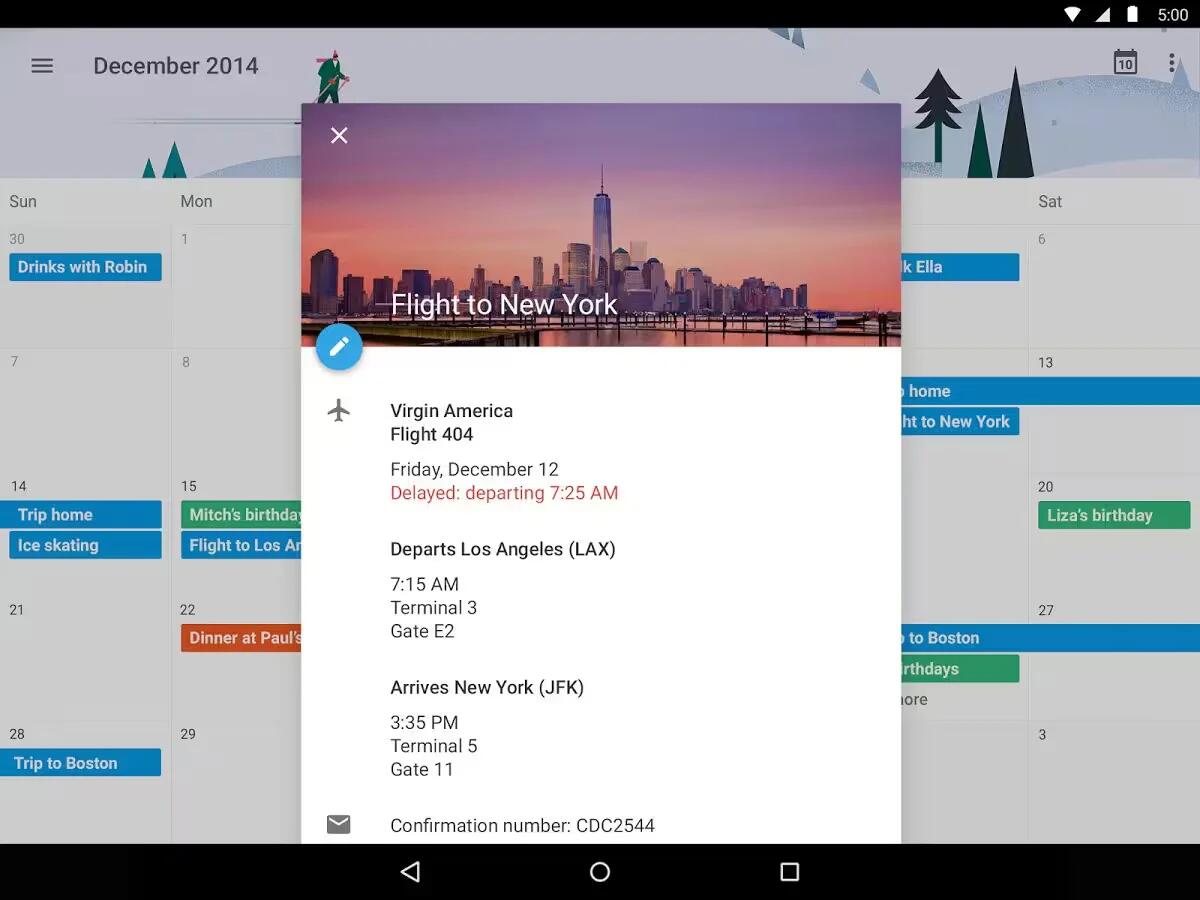 You can use Google Calendar app on your devices running Android 5.0 or higher. If your device is not having calendar app, you can download it from Google Play. Use the Calendar app to view and edit your schedule. To open it, touch Calendar on a Home or All Apps screen.
When you first set up your Android device, you have a chance to configure it to use a Google Account (such as Gmail). The first time you open the Calendar app on your phone or tablet, it displays any existing calendar events from that Google Account on the web.
As you edit events, they're synced automatically across all the places you need them.
To change the Calendar view, touch the Menu icon and choose Schedule, Day, or Week from the top of the screen.
From any of these views, you can:
Read or edit event details. Touch an event to view its details.
Manage events and calendars. Touch icons across the top of the screen or the menu to search or create events, return to today, or adjust settings.
To email everyone who is invited to an event, you have two options:
Open the event from the Calendar app at any time and touch Email guests. You have a list of quick responses or you can write your own.
When a notification of the event arrives just before the meeting starts, swipe down the notification shade. Then swipe using one finger to expand the notification if necessary, and touch Email guests.
Note: This guide will work on devices using Android 5.0 Lollipop or above; like Nexus 6, Nexus 9, etc.