How To Use Google Account On Samsung Galaxy Note 2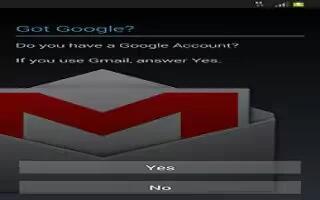 You should create a Google Account when you first use your Samsung Galaxy Note 2 in order to fully utilize the functionality. This account provides access to several device features such as Gmail, Google Maps, Google Talk, and the Play Store applications. Before you are able to access Google applications, you must enter your account information. These applications sync between your device and your online Google account.
To create a new Google Account from your device:
From the Home screen, tap Play Store icon.
Read the introduction and tap New to begin.
Follow the on-screen instructions to create a Google Account.
or
If this is not the first time you are starting the device, tap Apps > Gmail icon.
Note: If you already have a Google account, you only need to sign in.
To create a new Google Account from the Web:
From a computer, launch a Web browser and navigate to www.google.com.
On the main page, click Sign-in > Create an account for free.
Follow the on-screen prompts to create your free account.
Look for an email from Google in the email box you provided, and respond to the email to confirm and activate your new account.
How to sign in to your Google Account on Samsung Galaxy Note 2
Launch an application that requires a Google account (such as Play Store or Gmail).
Click Existing.
Tap the Email and Password fields and enter your information.
Tap Sign in icon. Your device communicates with the Google servers to confirm your information.
If prompted, create a new Gmail username by entering a prefix for your @gmail.com email address.
How to retrieve your Google Account Password on Samsung Galaxy Note 2
A Google account password is required for Google applications. If you misplace or forget your Google Account password, follow these instructions to retrieve it:
From your computer, use an Internet browser and navigate to http://google.com/accounts.
Click on the Cant access your account? link.
Follow the on-screen password recovery procedure.