How To Forward Messages - Nokia Lumia 1520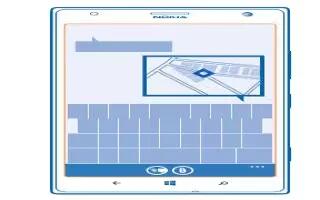 Learn how to forward messages on your Nokia Lumia 1520. Tap and hold the message, and tap forward. Before forwarding the message, you can edit what's written or add or remove attachments.
Send a message to a group
Need to send a message to a group of people? Create a group in the People hub, and you can reach them all with a single message or mail.
Tap People icon.

Tap the group and text or send email, and write and send your message.
Send location in a message
Asked your friends to come and meet you, but they don't know the place? Send them your location on a map. This feature may not be available for all regions. Your phone may ask you about using your location. You need to allow it to use this feature.
When writing a text message, tap Attach files icon > my location. Sending a message with an attachment may be more expensive than sending a normal text message. For more info, contact your service provider.
Tap Send messages icon.

Your friends receive a message with a picture of where you are on the map.