How To Use Compass On iPhone 5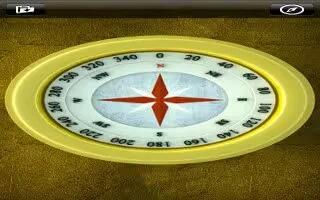 You can use compass on iPhone. Continue reading on how to use it.
Find the direction your iPhone is pointing: Hold iPhone flat in your hand, level with the ground. If Location Services is turned off when you open Compass, you may be asked to turn it on. You can use Compass without turning on Location Services.
Important: The accuracy of the compass can be affected by magnetic or environmental interference; even the magnets in the iPhone earbuds can cause a deviation. Use the digital compass only for basic navigation assistance and dont rely on it to determine precise location, proximity, distance, or direction.
Note
This article will work on all iPhones using iOS 6; including iPhone 3GS, iPhone 4, iPhone 4S, and iPhone 5.