How To Use Carrier On iPhone 5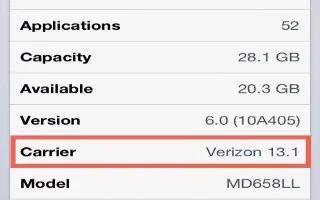 This setting appears on GSM networks when youre outside your carriers network and other local carrier data networks are available to use for your phone calls, visual voicemail, and cellular network Internet connections.
You can make calls only on carriers that have a roaming agreement with your carrier. Additional fees may apply. Roaming charges may be billed to you by the other carrier, through your carrier.
Select a carrier: Go to Settings > Carrier and select the network you want to use.
Once you select a network, iPhone uses only that network. If the network is unavailable, No service appears on the iPhone.
Note
This article will work on all iPhones using iOS 6; including iPhone 3GS, iPhone 4, iPhone 4S, and iPhone 5.