How To Use Camera - Gionee Elife S5.5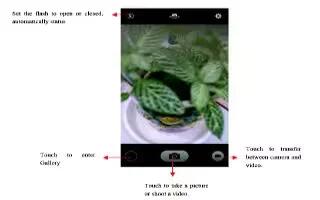 Learn how to use camera on your Gionee Elife S5.5. Camera is a combination camera and camcorder that you use to shoot and share pictures and videos.
Take a picture
Adjust your exposure and other settings if you wish. Or leave them on automatic.
Frame your subject on screen.
Touch the Shutter icon on screen.
To shoot a video
If necessary, drag the control to the video position
Adjust the quality and other settings if you wish. Or leave them on automatic.
Point the lens to frame the scene where you want to start.
Touch the Start Video icon. Camera starts shooting the video.
Touch Stop video icon to stop shooting. An image from your most recent video is displayed as a thumbnail at the bottom Left