How To Use Bluetooth - Huawei Ascend P6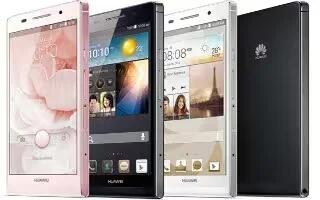 Learn how to use bluetooth on your Huawei Ascend P6. Your phone is capable, allowing you to connect to other devices for wireless data transmission. When using this, stay within 10 meters (33 feet) of other Bluetooth devices.
Turning on
On the home screen, touch Settings icon then the All tab.

Under WIRELESS & NETWORKS, touch Bluetooth.

When Bluetooth is turned on, your phone's name is displayed at the top of the Bluetooth screen. Touch the name to set your phone's visibility.
Note: To rename your phone, touch Menu > Rename phone. When you are done, touch Rename to save the changes.
Pairing with other devices
To exchange data with another device, enable this one on both devices and pair them with each other.
On the home screen, touch Settings icon then the ALL tab.

Under WIRELESS & NETWORKS, touch Bluetooth.

From the list of detected devices, touch a device and follow the onscreen instructions to pair with it.

To disconnect from a paired device, under Paired devices, touch Settings > Unpair.
Note: If a connection cannot be set up between your phone and another device, they may be incompatible.
Sharing files
It enables you to conveniently send photos, videos, and other files to your family and friends. You can share files with devices without an Internet connection.
On the home screen, touch File icon.

Touch and hold the file you want to send.

From the displayed option menu, choose Share > Bluetooth.

From the detected device list, select a device.
Receiving files
When your phone receives a file transfer request, open the notification panel.

Touch Bluetooth share: Incoming file to display a file reception dialog box.

Touch Accept to start receiving the file.

When the file is received, you will receive a notification of a successful transfer. Open the notification panel to read the notification. By default, received files are saved to the Bluetooth folder in File Manager.