How To Use Bluetooth - Gionee Elife S5.5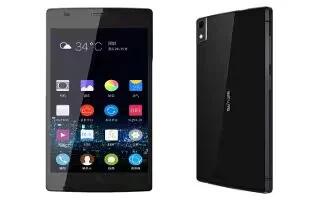 Learn how to use Bluetooth on your Gionee Elife S5.5. Your phone can connect to a variety of networks and devices, including mobile networks for voice and data transmission, WLAN data networks, and Bluetooth devices, such as headsets. You can also connect your phone to a computer, to transfer files from your phone storage, and share your phones mobile data connection via USB or as a portable WLAN hotspot.
Bluetooth
Bluetooth is a short-range wireless communications technology that devices can use to exchange information over a distance of about 10 meters. The most common Bluetooth
devices are headphones for making calls or listening to music, hands-free kits for cars , and other portable device, including laptops and cell phones.
To send a file
Settings > Bluetooth, check Bluetooth to turn it on.
Enter File Explorer to select a file, Select Share > Bluetooth.
Touch Scan for devices, the phone will scan for and display the names of all available Bluetooth devices in range.
Touch the names of the other device in the list to pair them. After paired the file will be sent.
To receive a file
Settings > Bluetooth, check Bluetooth to turn it on. Ensure your Bluetooth has been connected within visibility time After paired, the phone will receive the file. The file you received will save be saved to the Bluetooth folder in the Phone Storage
To connect to a Handsfree device
Settings > Bluetooth, Select Search for devices;
Turn on the Handsfree device, Select the Handsfree device in the list to pair.
After paired, you can use the Handsfree device to listen to music and receive call.