How To Unlock The Screen On HTC One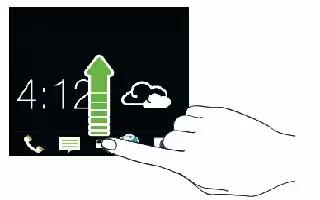 Learn how to unlock the screen on your HTC One. You can:
Drag the lock icon or clock up.
Swipe up from an empty space on the lock screen.
If you've set up a screen lock, you'll be asked to provide your credentials before HTC One unlocks.
If you've set an event reminder or an alarm, you can snooze or dismiss the event or alarm right from the lock screen. Just drag clock icon or x red color close icon up.