How To Transfer Videos - Sony Xperia Z Ultra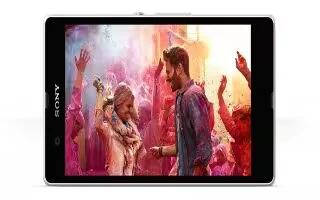 Learn how to transfer videos on your Sony Xperia Z Ultra. Before you start using the Movies application, its a good idea to transfer movies, TV shows and other video content to your device from other devices, such as a computer. There are several ways to transfer your content:
Connect your device to a computer using a USB cable and drag and drop the video files directly using the file manager application on the computer.
If you have a PC, use the Media Go application from Sony to organize content and transfer video files to your device via the PC.
If your computer is an Apple Mac, you can use Sony Bridge for Mac to transfer video files from iTunes to your device.