How To Sync Notes On HTC One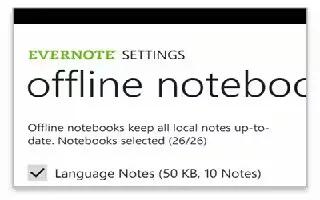 Learn how to sync notes on your HTC One. You can choose whether to automatically or manually sync your notes between HTC One and your Evernote account on the Web.
Note: You need to log in to your Evernote account from HTC One to start syncing notes.
Open the Notes app.
To manually sync notes, tap Menu icon, and then tap Sync.
To set Notes to automatically update, tap Menu icon on the All notes screen, and then tap Settings > Accounts & sync.
Tap your Evernote account, and then customize your sync settings.