How To Sync Accounts On Samsung Galaxy Note 2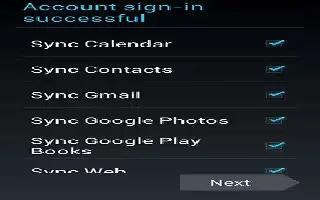 Select the items you want to synchronize on your account such as Books, Calendar, Contacts, and more on Samsung Galaxy Note 2.
From the Home screen, press Menu key and then tap Settings and then navigate to the Accounts area.
Tap the account name.
Tap Sync now to synchronize your account or tap Sync all to synchronize all your accounts. Tap Cancel sync to stop the synchronization.
Tap Settings to access your account settings.