How To Switch On Your Samsung Galaxy S4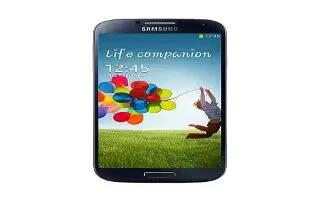 Learn how to switch on or off your Samsung Galaxy S4. Press and hold Power key until the phone switches on.
Swipe your finger across the screen to unlock the phone.
Note: The display language is preset to English at the factory. To change the language, use the Language menu.
To switch off the phone, press and hold Power key, until the Device options screen displays.
Tap Power off to switch off the phone.
At the Power off prompt, tap OK.