How To Share Contact - Nokia Lumia 1520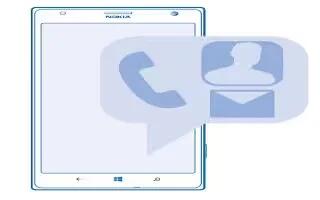 Learn how to share contact on your Nokia Lumia 1520. It's easy to share a contact with your friends by using tap + send. Just tap their phones, and you're done.
To make sure tap +send is switched on, on the start screen, swipe left, tap Settings > tap+send, and switch NFC sharing to On.
On the start screen, tap People icon, and swipe to all.

Tap a contact and . . . > share contact > Save icon > Tap+Send.

Touch your friend's phone with your phone. The other phone must support NFC.

This feature may not be compatible with all phones that support NFC.