How To Setup Password - Samsung Galaxy S4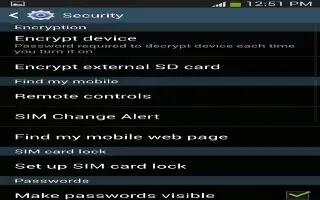 Learn how to setup or change password on your Samsung Galaxy S4. Use this option to set up your password when one is first required or change your current password.
From the Home screen, tap Apps > Settings > More tab > Security > Set up/change password.
Enter a new password and tap Confirm.
Enter the new password again and tap Confirm.