How To Set Up Microsoft Exchange Account On iPad Mini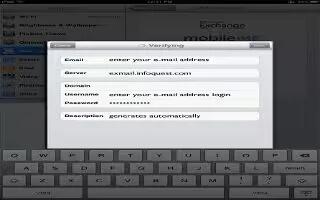 Learn how to set up Microsoft Exchange account on your iPad. Microsoft Exchange provides email, contact, tasks, and calendar information that you can automatically sync wirelessly to iPad. You can set up an Exchange account directly on iPad.
Set up an Exchange account on iPad: Go to Settings > Mail, Contacts, Calendars.
Tap Add Account, and then tap Microsoft Exchange.
Ask your service provider or administrator what settings you should use.
Note:This article will work on all iPads using iOS 6; including iPad Mini, iPad 2, The New iPad (iPad 3), iPad 4 (iPad with Retina display).