How To Read Messages - Nokia Lumia 720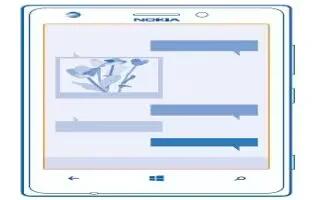 Learn how to read messages on your Nokia Lumia 720. You can see on the start screen when you've received a message.
You can view the messages between you and a contact in one conversation thread. The thread can contain text messages, multimedia messages, and chats.
Tap Messaging icon.

To read a message, tap a conversation.
Save an attachment
Tap the attachment, such as a photo, and tap . . . > save to phone.
Delete a conversation
In threads, tap List icon, the conversation you want to delete, and Delete icon.
Delete all messages in your phone
Tap List icon > . . . > select all, and tap Delete icon.