How To Insert SIM Or USIM Card And Battery On Samsung Galaxy S3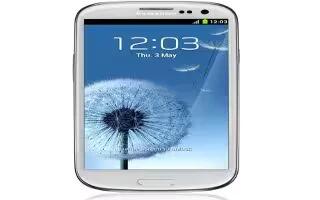 Learn how to insert SIM or USIM card and battery on Samsung Galaxy S3. When you subscribe to a cellular service, you will receive a Subscriber Identity Module (SIM) card, with subscription details, such as your personal identification number (PIN) and optional services. To use UMTS or HSDPA services, you can purchase a Universal Subscriber Identity Module (USIM) card.
You can use microSIM cards only.
Remove the back cover.
Be careful not to damage your fingernails when you remove the back cover. Do not bend or twist the back cover excessively. Doing so may damage the cover.
Insert the SIM or USIM card with the gold-coloured contacts facing downwards. Do not insert a memory card into the SIM card slot. If the memory card becomes lodged in the SIM card slot, you must take your device to a Samsung Service Centre to have the memory card removed.
Insert the battery. Replace the back cover. Battery
Before using the device for the first time or when the battery has been unused for an extended period, you must charge the battery. You can charge the battery with a travel adapter or by connecting the device to a computer with a USB cable. Use only Samsung-approved chargers and cables. Unapproved chargers or cables may cause batteries to explode or damage your device.
When your battery is low, the device will emit a warning tone and show a low battery message. Recharge your battery to continue using your device.
If the battery is completely discharged, you cannot turn on the device, even with the travel adapter connected. Allow a depleted battery to charge for a while before you try to turn on the device.
If you use multiple applications at once, network applications, or applications that need a connection to another device, the battery will drain quickly. To avoid disconnecting from the network or losing power during a data transfer, always use these applications after fully charging the battery.
Fore more details on Battery; See " How to improve battery life on S3."