How To Insert SIM Card - Huawei Ascend Mate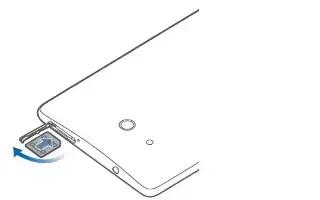 Learn how to insert SIM Card on your Huawel Ascend Mate. Your phone supports only micro-SIM cards. Other sizes may not work properly. Contact your service provider to replace or purchase a new card. Power off your phone before installing or removing the micro-SIM card. The dimensions (L x W) of a standard micro-SIM card is 15 mm x 12 mm (0.59 in. x 0.47 in.).
Insert the micro-SIM card as shown in the following figure.