How To Insert Memory Card - Samsung Galaxy Mega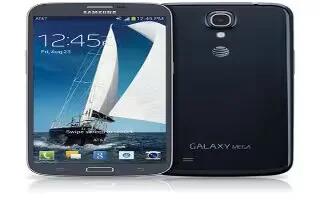 Learn how to insert memory card on your Samsung Galaxy Mega. When you subscribe to a cellular network, you are provided with a plug-in SIM card loaded with your subscription details, such as your PIN, available optional services, and many others features. You can also install a MicroSD card (memory card) to hold additional media (optional).
Install Back cover
Place the battery cover onto the back of the phone (1) and press down (2).

Remove the back cover by inserting a fingernail into the slot on the top of your phone (1) then lift the cover up (2).
Install Memory Card
To insert a MicroSD card (optional), carefully slide the MicroSD card under the top metal plate into the MicroSD card socket (as shown) until the card locks into place.